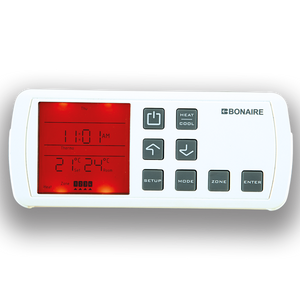 It is operational under customised settings, diagnostics and error reporting. It is easy to operate in 4 selectable operating modes.
---
Find a Dealer
Enter your postcode above to find the bonaire dealer close to you
Product Information
Description
The HW or Hard Wired Navigator Control has wireless control features and can be fixed in the living room area. All temperature settings and other changes are allowed from a fixed location. This controller can be used for multiple Bonaire coolers with 3, 4 ,5 and 6 Star Gas Central heating and Bonaire Dual Cycle.